Date: 10/05/21
Time: 6-8PM BST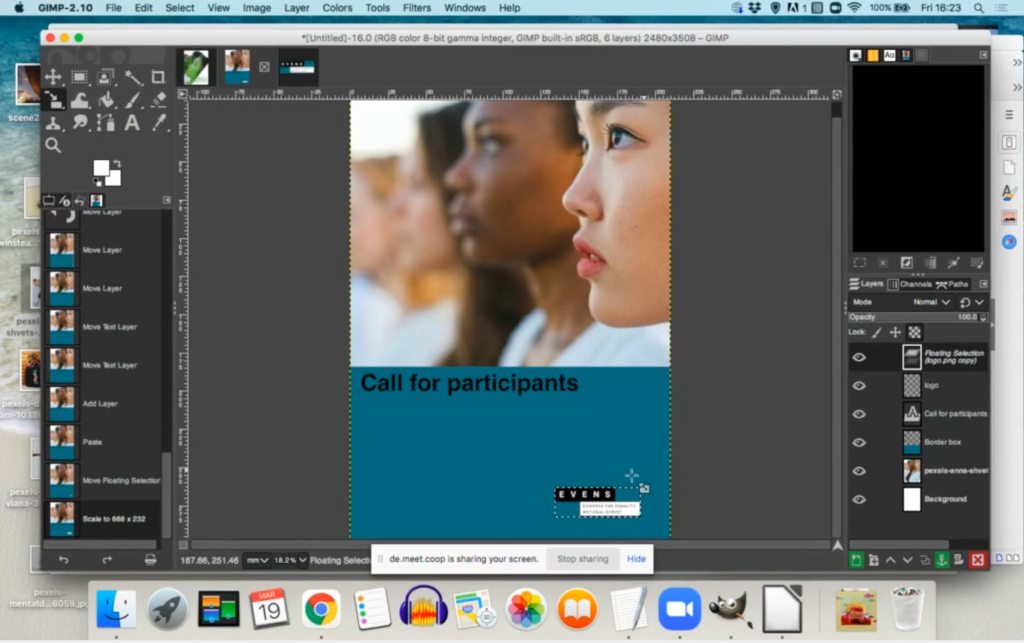 Come join us and learn how to use community developed image editing software to produce ace flyers and posters.
About this Event
In our third demo session we'll be showing you basic techniques in GIMP to create posters and digital call to actions if you're an organisation, group or activist.
GIMP (Gnu Image Manipulation Program) is ideal for making flyers, posters and web graphics. We'll explain the tool and how to get the most out of using it. We'll delve into good and bad design practices, and see how simple design principles can be used to improve your design.
The session is a great introduction for people who are new to image editing tools, or who want to go from commercial programs to free and open source graphic programs (known as 'Libre Graphics').
GIMP is available for Windows, Mac and Linux. To get the most out of the session, please take a moment to download and install it in advance: GIMP
We are using Big Blue Button for the event – it will be recorded for archive on libregraphics.club website.